All our signs are all double sided 5 ft 3" tall and 3 ft wide. They are designed with a specific curved angle to create optimal pivoting surface for a continuous side to side rocking motion. In addition, each sign comes with 3 laser cut handles strategically placed so that you can use it with both hands on windy days and one hand on low wind conditions. They are made from 10 mm thick weather resistant plastic so it will last up to year.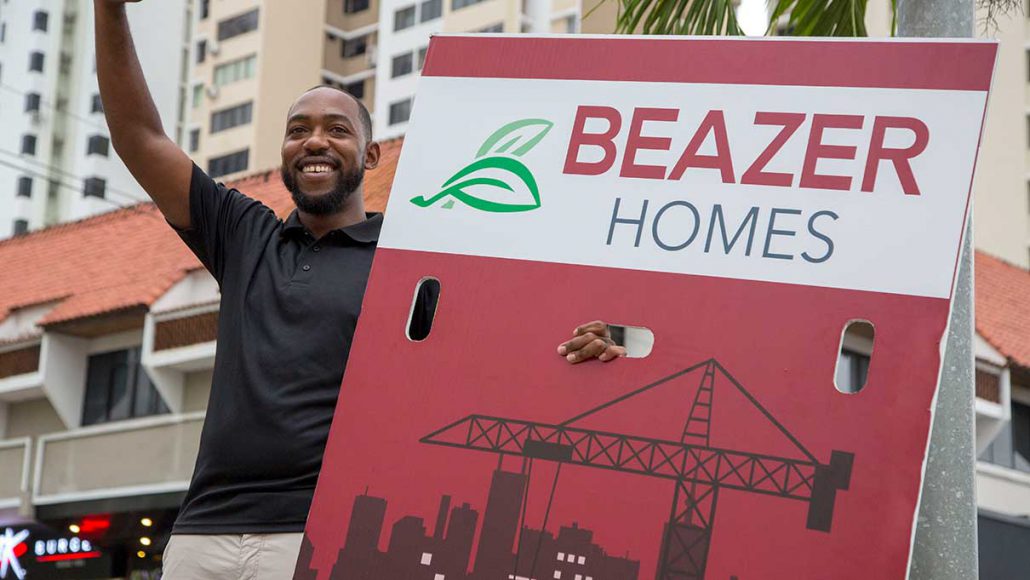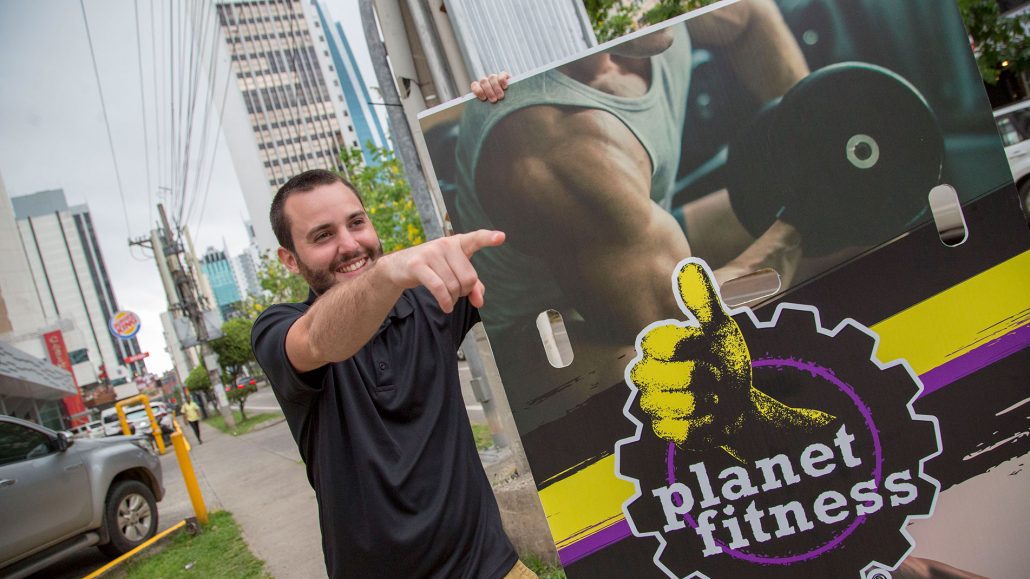 The rocking motion  is a classic. When it comes to rocking, it is your message that gets the spotlight. We've stripped away all the paraphernalia around this advertisement medium to bring this down to the core: it is your message that needs to call attention. It is not about the person holding the sign, as matter of fact the signs are so big most of the time you can't even see the person behind it. The side to side movement  combined with the size and shape of the sign  is more than enough to catch your attention without being distracting.
Touring Nationwide
We have over 1,300 serviceable venues across the U.S.